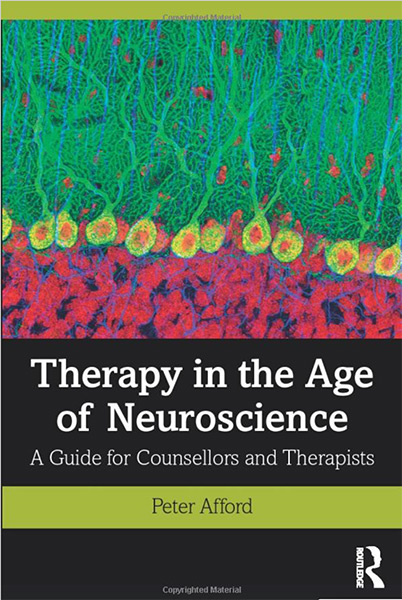 Book Review:
Therapist, Focuser, and Colleague, Peter Afford, has recently published his new book:
Therapy in the Age of Neuroscience; A Guide for Counselors and Therapists
Peter has been teaching a series of nine one-day workshops about neuroscience and therapy for some years now. Out of this comes a powerful and deep understanding of the research into the emotional brain. While not explicitly about Focusing, this book gives further evidence and understanding to the relational presence, somatic process, and theory of personality change embeded in Focusing-Oriented Therapy.
Stephen W. Porges, PhD, says the following: "Peter Afford boldly integrates the voices of contemporary neuroscientists into a therapist-relevant narrative that interlaces psychological constructs including diagnostic features with knowledge of the relevant role that specific neural structures play in movements, thoughts, and feelings. Through the lens of a therapist, the reader is informed how a knowledge of neuroscience can inform, support and at times transform treatment models relevant to mental health."