I'm so exciting to begin teaching the Meditation for Beginners series in May! I hope you can join us.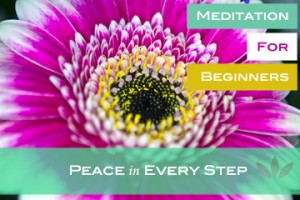 Meditation for Beginners: Peace in Every Step
Tuesdays
at The Center for Movement & Healing in West Seattle
5/5-6/9, 2015
7:30-8:30 pm
Beginners Special: 6 classes for $100
Pre-registration required: Click here to register.
What is on your life to-do list? Finally make that job change? Find more time to relax? Get over that relationship? Meditation can be a gentle first step toward connecting with your true self, healing old wounds and making choices that are truly right for you.
In this beginners meditation class, Jeffrey Morrison, MA, LHMC will introduce the practice of meditation as a sacred form of self care and path to personal fulfillment. Jeffrey's somatic awareness approach will guide you into a deeper, more compassionate relationship with yourself. You will learn to sense and appreciate your whole being and recognize your own needs.
Jeffrey Morrison is a licensed mental health counselor, Focusing-Oriented therapist, Focusing trainer and meditation teacher based in West Seattle. Jeffrey has dedicated his therapeutic career to helping others heal inner wounds and flourish using the simple tools of meditation and somatic awareness. Specifically, Jeffrey bases his work on Focusing, a profound self-connection skill that helps people regain trust in the wisdom of their bodies.
This class is just a beginning! It illuminates a practice that leads to sustained physical ease, energetic replenishment, trust in your own intuitions, inner contentment and ultimately, peace in every step.
[maxbutton id="4″]